Our clients are our most valued asset. Our mission is to serve as effective advocates, helping you achieve your goals. We work with humility and integrity, provide exceptional service, and utilize our shared strengths to advance your objectives.
Chairman 
• 713.731.1050 • beto@bcglobal.law
Beto negotiates and drafts tax reductions and limitations on property appraisals for newly constructed industrial and commercial properties and industrial district agreements for facilities in extraterritorial jurisdictions. He also has extensive experience drafting legislative solutions for various matters, representing clients on statutory and regulatory issues before governmental entities in Texas, and advising businesses with respect to U.S. immigration laws.
READ MORE
During the 109th and 110th Congress, Beto served as general counsel to the senior U.S. Senator from Texas, the Honorable Kay Bailey Hutchison, advising her on judicial appointments, legal affairs, and legislative matters. Before joining Senator Hutchison's senior staff, Beto was employed by the Texas Tech University System as counsel to the chancellor and director of federal relations.
Building a better Houston is a passion for Beto. He dedicates a substantial portion of his time to providing high-quality legal representation to nonprofit, civic and cultural organizations, and poverty-stricken individuals. He is a member of the Houston Parks Board, Texas Tech University School of Law Foundation, and Houston Botanic Garden, and previously served as a director of the Houston Food Bank. He also served as Chairman of the Harris County Housing Authority, ushering in a change in administrative leadership, accountability measures, and reforms in ethics, policies, and procedures.
Experience Highlights
• Successfully represented Gulf Coast Ammonia in obtaining tax abatement and limitation agreements; during the term of the agreements, company's investment will exceed $800 million and abatements for new improvements on real property, including offshore lands, will result in long-term tax savings to the company in excess of $100 million
• Represented Aisin AW, a Japanese auto parts supplier, and its subsidiary AW Texas in the company's $400 million initial phase investment to construct a new production base in Cibolo, TX; secured a 10-year tax abatement from the City of Cibolo and Guadalupe County, respectively, with an additional 10-year tax incentive agreement from the City
• Represented major industrial facilities on the Port of Houston in 15-year renewals of their industrial district agreements with the City of Houston
• Represented Ross Stores Inc. in obtaining tax abatement agreements for a major distribution center, including tax reductions on the new building, the building's equipment, and road infrastructure in Waller County, Texas, resulting in long-term savings in excess of $10 million
• Represented Sunoco in obtaining a tax limitation agreement on new investment of a $320 million natural gas liquids manufacturing project in Jefferson County, Texas
• Successfully represented a major natural gas pipeline company with negotiation of a 15 year industrial district agreement in lieu of annexation with the City of Liberty, Texas
Additional Experience
• Successful representation before the United States Congress of a southwestern-based financial institution with legislative work promoting the addition to the House Bill of text affecting SEC authority and modification of the same in the Senate Bill
• Completed negotiation and secured municipal approval of an extended use and lease agreement for a major airline with additional legal representation of matters involving terminal construction and expansion, new service routes, local minority contracting provisions, customs and border protection staffing at federal inspection stations, and various other governmental protocols
• Favorable resolution for a major technology company with successful amendment language included in legislation adopted by the United States House of Representatives and the United States Senate
• Representation of a business organization with invited and delivered testimony before committees of jurisdiction in the United States House of Representatives and the United States Senate
• Effective representation of land developers, nonprofit entities, and municipalities with special legislation passed by the Texas Legislature and signed by the Governor
• Lead counsel, representing a major Houston refinery, in connection with the negotiation and approval by the Houston Mayor and City Council of a reclassification of the refinery's status from full to limited purpose annexation, with the simultaneous execution of an industrial district agreement in lieu of full annexation
• Successful representation of a national advertising company with negotiated agreement by a municipality to extend the company's licensed permits
• Negotiated approved settlements of tax disputes for various corporations before the City of Houston and State of Texas, respectively, following governmental audits of said corporations
• Obtained municipal approval of a negotiated master license agreement on behalf of a wireless services company and neutral host provider
Education
• Texas Tech University School of Law, J.D., 1998
• Texas A&M International University, graduate courses in Political Science, 1995
• Texas A&M University, B.A., Political Science and Speech Communication, 1994 (Texas A&M University Honors Program scholar)
Professional Background
• Vinson & Elkins LLP, Houston, Texas. Counsel, 2008-2021
• Office of United States Senator Kay Bailey Hutchison, Washington, D.C.  General Counsel, 2006-2008
• Texas Tech University System, Lubbock, Texas.  Special Assistant to Chancellor and Director of Federal Relations, 1997-2006
• Law clerk for the Chief U.S. District Judge, George P. Kazen, Summer 1998
Recognition
• Texas Junior Chamber, Outstanding Young Texans Award, 2010
• Hispanic Business Magazine, 100 Most Influential Hispanics, 2009
• Latino Leaders Magazine, Top Latino Lawyers 2017
Activities
• Member: Houston Botanic Garden Board of Directors
• Member: Houston Food Bank Board of Directors (2012-2018)
• Member: Houston Parks Board of Directors
• British-American Project.  Fellow, Class of 2008; Chairman, (2014-2016)
• Chairman: 287(g) Advisory Committee, Office of the Harris County Sheriff (2010–2015)
• Member: Harris County Housing Authority Board of Commissioners (2010–2013)
• Board Member: Mexican American Cultural Center, San Antonio (2005–2006)
• Member: National Association of Universities and Land Grant Colleges, Council on Government Affairs, Washington, DC (2004–2006)
• Past Board Chairman: American Association of Medical Colleges, Washington, DC, Government Relations Representatives (2005–2006); Board Member (2002–2006)
Admitted to Practice
• Texas
• United States Supreme Court
• United States District Court for the Southern District of Texas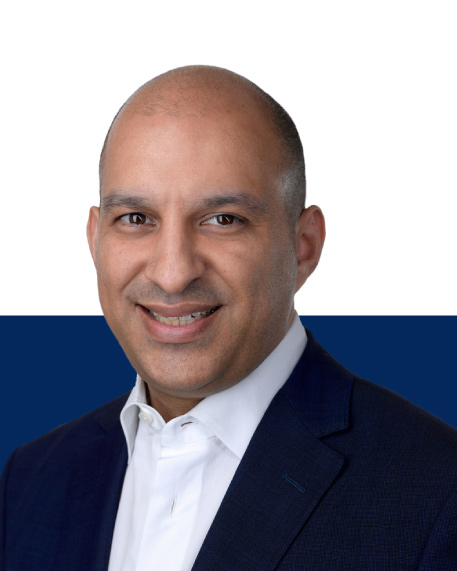 Managing Partner 
• 716-517-5506 • nate@bcglobal.law
Nate advises clients on business development initiatives and has unique expertise in securing operating rights at travel facilities and entertainment venues across the United States. He counsels business entities in various capacities, from onset to closing, including negotiating, drafting, and executing: joint venture, license, franchise, supply, master lease, and merger and acquisition agreements. His legal career has taken him all over the world as he has represented the interests of numerous United States and European companies doing business in Asia.
READ MORE
During a four-year period, Nate served as the elected Town Supervisor for Grand Island, New York, leading a team of colleagues and over 200 employees through record budget surpluses, high-credit ratings, and spearheading multimillion dollar infrastructure projects including solar community projects, rehabilitation of abandoned sites, the Town's Master Plan, conservation, broadband infrastructure, and trail access initiatives.
Strengthening western New York is Nate's passion. As a candidate for Congress (2018-2020), he championed opportunity for all and achieved the largest partisan swing for a first-time candidate in the country. A Fulbright Scholar and Eagle Scout, he speaks both Korean and Chinese, is active within his community, and lives his life with purpose, enjoying every bit of quality time with his family.
Experience Highlights
• Advised senior leadership teams of multiple business divisions in global, leading hospitality and entertainment company, which together comprise in excess of $2.5 billion in total revenue.
◦ Successfully led business development initiatives securing operating rights in travel (airports) and entertainment venues (sports arenas), including Boston Logan International Airport ($30 million); Louis Armstrong New Orleans International Airport ($25 million); Austin-Bergstrom International Airport ($40 million); increasing total revenue by over $400 million
◦ Responsible for completion of the entire legal contractual (including oversight of junior attorneys and paralegals) and proposal (including management of proposal team) and for new business—from onset to closing—including negotiating, drafting, and executing joint venture agreements, license agreements, franchise agreements, supply agreements, master lease agreements; and merger and acquisition agreements
• Managed client relations ("fix it" problem solver) for operations portfolio totaling over $500 million—including client contracts at the Los Angeles International Airport, John F. Kennedy International Airport, and the Austin-Bergstrom International Airport—including resolving labor disputes; compliance issues (e.g., minority participation); government and public relations strategy (e.g., bid award challenges, extensions); and dispute strategy (management of outside counsel related to litigation and arbitration)
• Managed the Town of Grand Island—including over 200 total employees—while achieving record budget surpluses and the Town's highest credit rating and spearheading multi-million dollar infrastructure projects (including community solar projects, rehabilitation of abandoned sites), the Town's Master Plan, and conservation, broadband infrastructure, and trail access initiatives); through bidding on and obtaining millions of dollars in State and Federal grants; and attracting major development projects (e.g., Amazon logistics hub).
• Developed Samsung's global legal compliance program by drafting and translating Global Compliance Guide (covering all aspects of compliance, covering foreign corrupt practices, harassment, IP protection, personal legal liability, restrictions on trade, etc.,) and creating related internal training and certification courses.
• Led Samsung's global compliance benchmarking initiatives by working with Google, Microsoft, Oracle, Facebook, Intel and other key partners; presented the keynote speech at the Ethics and Compliance Officer Association Annual Conference in Chicago, 2014
• Successfully advised numerous U.S. companies on investment projects and cross border disputes in Korea and elsewhere in Asia, including successfully defending U.S. solar-power technology company in a $500 Million KCAB (as lead counsel) and a Canadian construction company in a $600 Million ICC arbitration dispute against a Korean municipality; recruited to Samsung after working as external counsel for the Samsung Compliance team
• Represented and counseled Korean multinationals (e.g., Hyundai and related affiliates) on outbound investment projects (China, India, U.S.) and cross border disputes, including Lotte Confectionary's acquisition of Guylian Belgian Chocolates; and helped advise U.S. companies (including Costco and General Motors) on Korean market strategy
• Represented a leading U.S. technology company on its acquisition of a Chinese manufacturer of solar wafering systems and supported the China-based arbitration team with various disputes.
Additional Experience
Mergers and Acquisitions
• Advised Delaware North on the potential sale of major subsidiary, including determination of valuation range, pre-marketing value enhancement, preparation of marketing materials, buyer research and outreach strategy, and initial deal structure and negotiation, 2019
• Advised Delaware North on its acquisition of a Creative Food Groups (in breakneck speed), including due diligence, partnership and regulatory consents, 2019
• Advised Delaware North on restructuring interest in a Japanese-entertainment and hospitality company to buy out existing partners, 2017
• Assisted with acquisition of a controlling stake in an eSports team, and subsequent business development leading to divestiture of investment at a nearly 200% profit, 2018
• Represented Delaware North on potential acquisition of Netherlands-based hospitality company, including due diligence, deal structure, and negotiation 2019
• Represented Indian auto manufacturer in its acquisition of major share in Korean auto manufacturer, 2012
• Represented Lotte Confectionary's acquisition of Guylian Belgian Chocolates, 2011
• Represented Sinkor Pipe Co. Ltd on its acquisition of substantial assets of Carrier Ltd, Korea, 2010
• Represented a leading U.S. renewable energy company on its acquisition of a Chinese manufacturer of solar wafering systems, 2008
Joint Ventures and Partnerships
• Negotiated food and beverage service contracts for various venues, including Boston Logan International Airport, Los Angeles International Airport, John F. Kennedy International Airport, Walt Disney Parks, 2014-2020
• Negotiated and executed partnership consortium with major international bank and various entities for several high-profile public-private investment proposals for travel and entertainment facilities, 2018-2020
• Entered into joint venture contracts and partnerships for business and operations and intellectual property use with various major league sports teams, legacy cultural organizations, and regional food and beverage hospitality companies (including the New York Giants, Boston Celtics, New Orleans Jazz Fest, New Orleans Culinary Institute, the Boston Celtics, and E-Sports teams) 2014-2020
• Restructured joint venture agreements regarding large-scale food and beverage contracts to replace, add existing partners, and divest ownership, 2014-2020
• Advised numerous multinational companies on foreign investment strategy in China and South Korea (including deal structure, entity choice, labor issues), 2008-2014
• Negotiated and entered into various partnerships, franchise agreements, and licensing agreements with multi-national retail companies and celebrated minority-owned and celebrity restaurants (e.g., Jay Z's, "Forty Fort Club," Momofuku, Dooky Chase, Shake Shack, Samsung, Amazon, etc.)
Arbitration and Disputes
• Executed successful bid award challenges on behalf of Delaware North, leading to acquisition of over $40 million in new business
• Defended Delaware North bid award challenges to food and beverage awards in various jurisdictions, including Tampa, Los Angeles, Minneapolis
• Engaged in ongoing dispute settlement and client relations regarding food and beverage contracts (including, Vancouver International Airport, Los Angeles International Airport, etc.) and divesture from
• Canadian entity operating at the Ottawa International Airport and Memphis International Airport. etc.
• Represented Delaware North in partnership disputes, litigation strategy successfully removing the partners for breach of contract, 2014-2018
• Regularly assisted and helped lead arbitration proceedings before the International Centre for Dispute Resolution (ICC), The Hong Kong International Arbitration Centre, The Singapore International Arbitration Centre, and the Korean Commercial Arbitration Board (KCAB) 2008-2013, including lead counsel for US renewable energy company's successful arbitration of $500 Million KCAB dispute with a Korean multi-national, and representation of a Canadian construction company in a successful $600 Million ICC arbitration with a Korean municipality 
• Settled joint venture dispute between major Indian auto manufacturer and Korean parts manufacturer, 2012
Education
University of California Hastings College of the Law, Juris Doctor, 2006
Tsinghua Law School, Master of Laws (LLM), Chinese Law, 2006 (partially concurrent with time at
Hastings), graduation speaker, full-scholarship recipient.
State University of New York at Buffalo, Bachelor of Arts, magna cum laude, Political Science and
Korean, 2002
Professional Background
• Delaware North Companies, Buffalo, New York.  Vice President, Business Development, Assistant General Counsel, 2014-2020
• Samsung Electronics, Seoul, Republic of Korea.  Senior Legal Counsel, 2013-2014
• Barun Law, Seoul, Republic of Korea.  Senior Foreign Attorney and Partner, 2011-2013
• Yulchon, Attorneys at Law, Seoul, Republic of Korea.  Foreign Legal Counsel, 2008-2011
• Allen & Overy LLP, Beijing, Republic of China. Foreign Legal Counsel, 2006-2008
Recognition
• Leading Employment Law Attorney, Chambers Asia, 2012
• Fulbright Scholar, Korean Constitutional Court, and co-editor of the 2003 Korean Fulbright Review, 2002-2003
Activities
• British-American Project. Fellow, Class of 2015
• American Chamber of Commerce. Co-Chair, Korea Foreign Investment Committee, 2010-2013
• Eagle Scout
• Town of Grand Island, New York.  Town Supervisor:  2015-2019
News & Insights